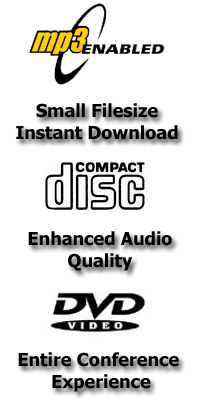 Welcome to ATTACh's Audio Recordings Store!
Here you may purchase Audio-CDs, MP3 Downloads, and the MP3-DVD of the entire program.
Listed are three years of ATTACh's annual conference.
If you are interested in viewing the educational sessions that are available, please select the year of the conference above.
From there you can then choose the category, and media type.
---
This store is brought to you by:
ATTACH (Association for Treatment & Training in the Attachment of Children)
Resourceful Recordings Inc
Please do not hesitate to call us @ 802-276-3464 or by email to service@resrec.com
Click here to return to the ATTACh website.